Well, as stated in a former post, I went shopping for bento paraphernalia today. It was a pretty good haul, considering the tight budget, and I walked away happy. My one gripe is that I forgot to buy sauce containers and those paper cup-thingies and separators. Guess that'll have to wait for another day. Hehe...
And, here's the swag!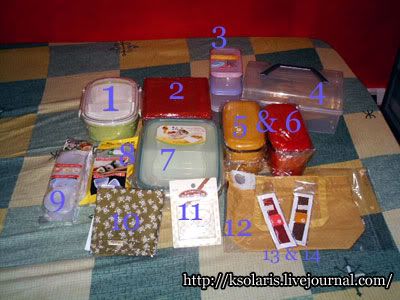 as Shown and numbered in this pic:
1 - lime green bento box with 2 partitions
2 - red bento box with black interior and removable dividers
3 - set of 3 mini-tupperware cases in blue, pink and white (for deserts)
4 - hobby box for storing bento supplies when not in use
5 - Urara bento box (red Usagi)
6 - Urara bento box (tan Sakura)
7 - Extra large bento box with permanent partition (for hungry boyfriends)
8 - a pair of onigiri molds (large and small)
9 - set of 3 onigiri molds (kuma, heart, star)
10 - furoshiki
11 - pair of Usagi cookie cutters
12 - bento bag (matches the Urara Sakura bento box)
13 - elastic band to match red Urara bento box
14 - elastic band to match tan Urara bento box
And all that for less than 1,300 pesos (around US$26.00?)

Onigiri molds



red bento box with removable dividers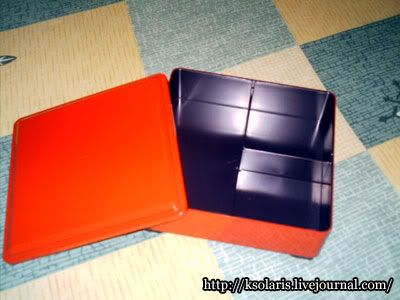 Urara bento boxes (for me and my boyfriend) with folded furoshiki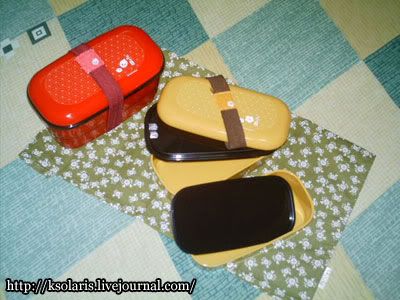 Green bento box with removable containers/dividers, shown with bento bag



Mini-tupperware containers



Extra large bento box. Cellphone included for size reference.



Container for bento supplies (usagi cookie cutters, furoshiki, etc inside)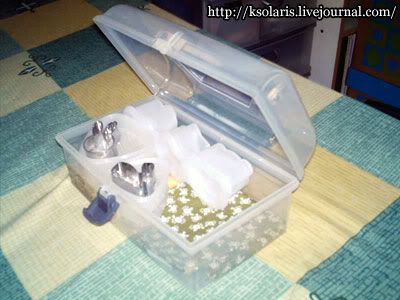 Another shot of the box



Swag!!! XD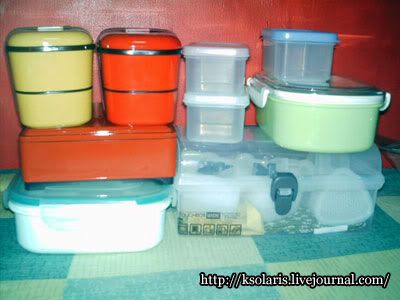 I'll soon be putting these to good use. ^_^V